A Trio of nominations for Bretts Business Recovery in the KWIB Awards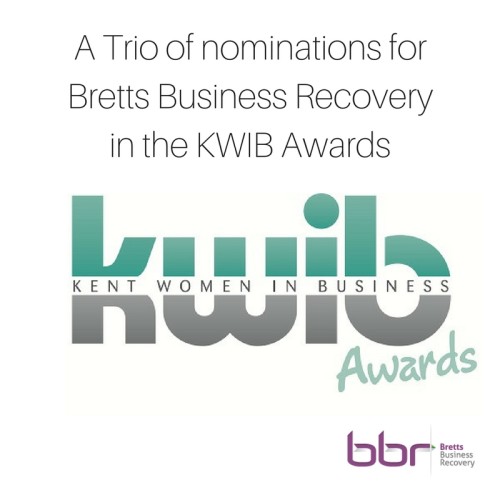 Bretts Business Recovery is delighted to have been shortlisted for three categories in this year's KWIB Awards (Kent Women in Business Awards).
Isobel Brett, Director along with Bretts Business Recovery have been shortlisted for;
Finance Award
Business Women of the Year ( Over 3 years)
Company Director
After the finalists were announced the entries went forward to an independent panel of judges. The results of the judging will be announced at the award ceremony.
Isobel commented "There are some great business women in Kent and there is some serious competition, to be listed amongst them as a finalist is a great honour".
As finalists Bretts Business Recovery have been invited to a black tie awards ceremony will taking place at The Great Danes Hotel, Maidstone, on Friday 3rd March 2017.