Building a Future after Brexit? – Brexits impact on the Construction Industry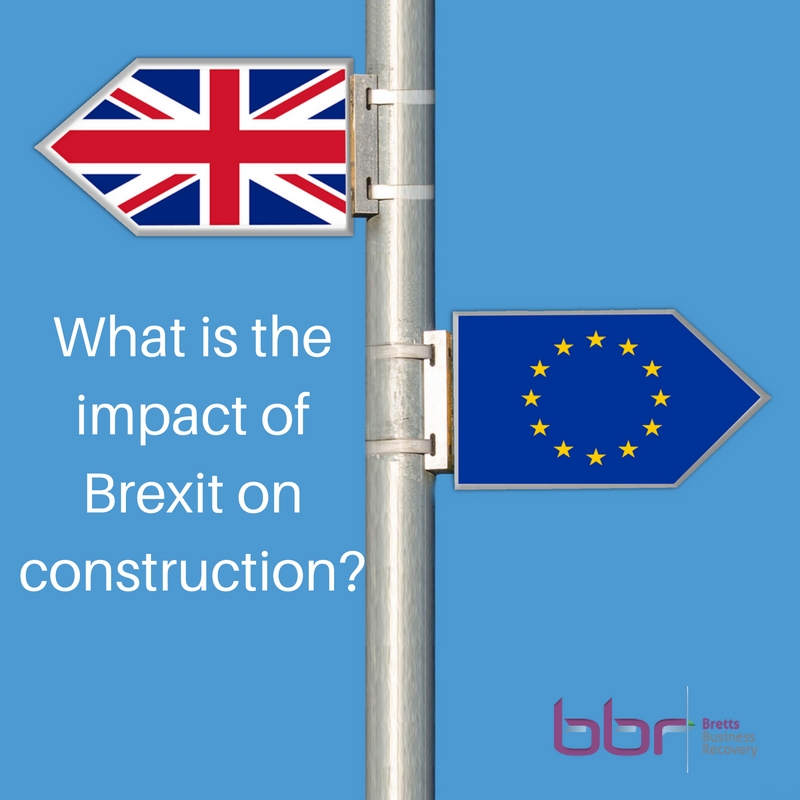 After the Brexit vote the UK's economy has continued to show signs of uncertainty. The Construction industry has been especially hard hit.
Before the EU membership referendum RICS worked with member stakeholders to analysis the impact of the two possible outcomes across the property sector.
As expected after the referendum we have seen a great deal of political upheaval. With  the appointment of Teresa May as Prime Minister along cam e a new government and different policy priorities.
The UK markets have remained remarkably stable, helped by the Bank of England's biggest yet stimulus package, including an interest rate revision, the Term Funding Scheme to provide funding for banks at interest levels close to bank rate and the buying of corporate debt.
However it is claimed that the UK has only narrowly missed going into recession and that the Federation of Master  Builders has claimed that the sector was already in technical recession.
On the surface the UK  has held its own with the economy performing well compared to other countries and has recovered from the 2008 crash. Consumer spending has also held. However overall growth rates have remained slow, companies are still showing reluctance to recruit or invest.
Confidence remains the barrier to growth.
RICS Construction Market Survey
RICS research has shown that the pace of increase in construction is continuing to slow. The uncertainty from Brexit has delayed investment. While workloads and employment are said to continue to grow they will be doing at an even slower rate than anticipated. From the RICS data two thirds of the surveyed companies highlighted finance as their biggest challenge. However even with the general slowdown still more than half of the contributors reported skills shortages as another constraint.
Some of the financial pressures will be alleviated by the Bank of England's new funding policies ( as out lined above)but with a more limited access to the EU labour force the skills gap could remain a barrier to growth.
Teresa May has announced a major house building campaign.  The need for housing is governed by domestic drivers such as birth rates and debt but growth will only continue if there is a smooth and efficient Brexit, ensuring the skills shortage is not widened and with continued stimulus policies from the Bank of England.