Case study: Beauty chain seeks help to manage debts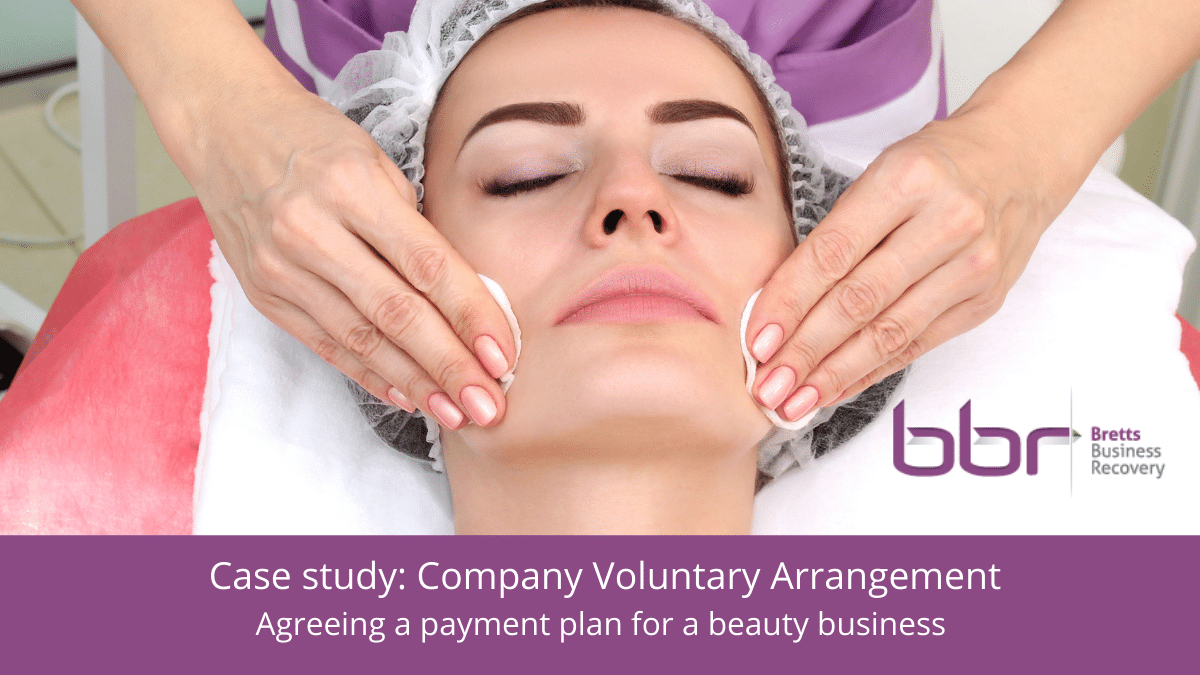 BACKGROUND:
An established chain of beauty salons sought our advice after a culmination of specific and extraordinary trading issues resulted in severe cash flow problems.
The Company assets were secured against a long-term loan and a bank overdraft facility. The loan providers were supportive however the bank was keen to reduce their facility. The director had given personal guarantees to both and would have been called upon to repay this borrowing in the event the Company entered insolvent liquidation.
The Director wished to continue trading and required assistance to reorganise the Company's financial position and ensure the survival of the core business.
ACTION TAKEN
Following a review of the business and meetings with the Director, the following steps were taken:
Preparation of cash flow forecasts and business plan to ensure the sustainability of the core business.
Closure of unprofitable branches and relocation of head office.
Redundancies of excess staff to meet reduced cash flow projections.
Re-organisation of Company's borrowing and sale of surplus assets.
Negotiation with the various landlords of the individual trading premises.
Mediation between creditors and the Company to ensure continuation of supply.
Stabilisation of major customer relationships.
Agreement of CVA proposals by creditors.
CURRENT POSITION:
The Company is currently trading successfully, albeit has further issues to deal with during the current pandemic. Preferential creditors are expected to be paid in full and a dividend is anticipated to be paid to unsecured creditors in excess of 25p in the £1.
For advice on how to manage your cash flow concerns, contact us.