Consultation launched to increase the financial eligibility criteria for DROs.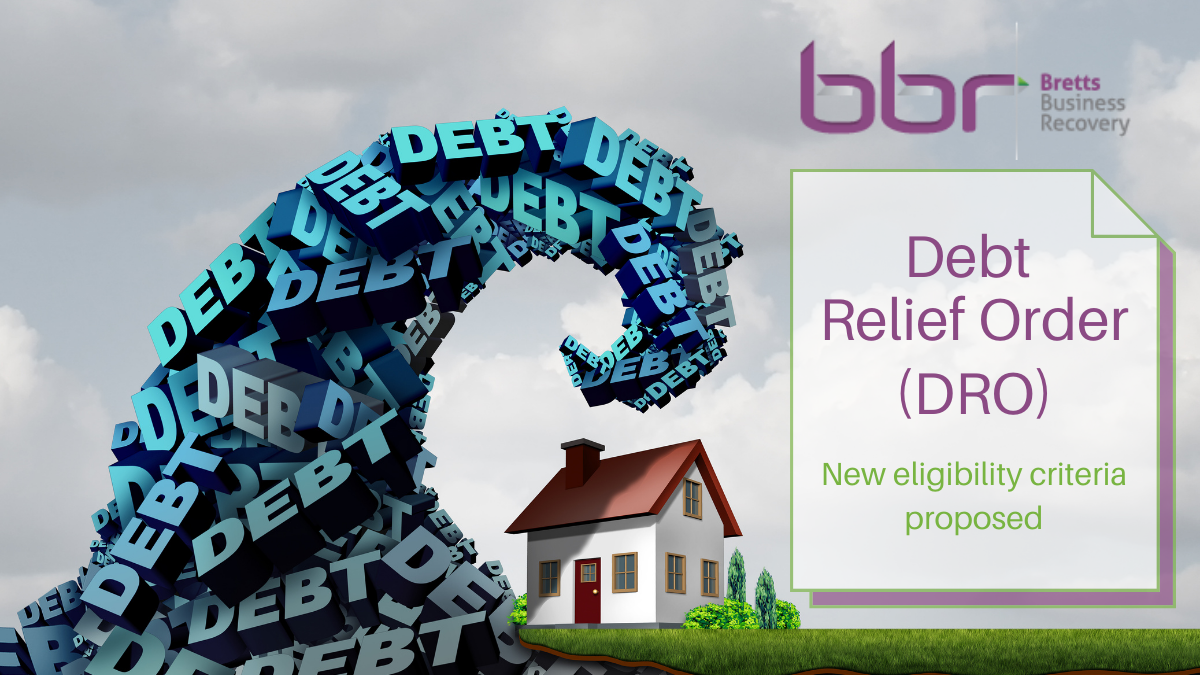 Proposals have been outlined by the government to increase the financial eligibility criteria for debt relief orders (DROs), helping more people deal with financial difficulties to get a fresh start.
Research shows that the demand for debt advice could increase by up to 60% by the end of 2021 and around 3 million more people than before the pandemic will need support with problem debt by the end of 2021*
The government is publicly consulting on changing the eligibility criteria to enter a DRO to:
increase the total amount of debt allowable to £30,000 (from £20,000)
increase the value of assets owned by the individual to £2,000 (from £1,000)
increase the level of surplus income to £100 (from £50) per month
Isobel Brett, Director of Bretts Business Recovery commented:
"Debt Relief Orders are a really valuable tool for supporting vulnerable people in getting to grips with their debt problems. The plans to increase the eligibility criteria will mean many thousands more could benefit from this help"
A DRO is an easily accessible debt solution delivered in partnership with the professional debt advice sector and a  low-cost alternative to bankruptcy. DROs protect people from creditor action and after 12 months all debt within the order is written off.
Lower income households with few assets are among those most deeply affected by debt during the pandemic. Extending eligibility for debt relief orders will help to give more people a chance to avoid the long-term misery of being trapped by debt that they cannot afford to repay over a reasonable period.
The consultation will run for 6 weeks and, subject to the consultation any changes are anticipated to be put in place in Spring 2021.
* Figures from the Money and Pension Service 2020 https://www.moneyandpensionsservice.org.uk/business-plan/
For more details on DROs and the eligibility criteria, please contact us. If your debt is more than £20k (£30k) then an IVA may be an appropriate rescue procedure.  We specialise in helping people and businesses in financial distress. We can provide free advice to help you consider all the options. Contact us to arrange a no-obligation consultation.