Corporate Insolvency and Governance Bill to relieve pressure on businesses and facilitate company rescue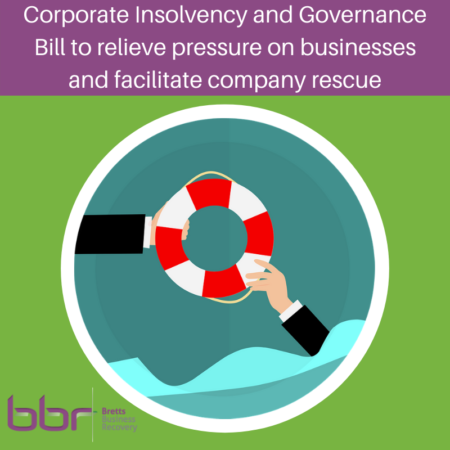 On 20 May, the Department for Business, Energy and Industrial Strategy (BEIS) announced the new Corporate Insolvency and Governance Bill.
The Bill presents a significant reform of the insolvency and corporate governance framework and introduces measures designed to reduce the burden on businesses that were trading successfully before the coronavirus (COVID-19) outbreak.
The aim is to give directors flexibility within the corporate governance regime, so that they can focus on protecting jobs and managing operations. Additionally, it creates a moratorium during which no legal action can be taken against a company without leave of the court.
Aims
The main drivers of the Bill are:
to temporarily suspend parts of insolvency law to allow directors to continue trading without the threat of personal liability and to protect companies from aggressive creditor action
to introduce new corporate restructuring tools which will give companies the breathing space and tools required to maximise their chance of survival
to amend Company Law and other legislation to allow temporary easements on company filing and annual general meetings (AGMs)
It is vital to introduce the moratorium now to ensure that companies which are struggling as a direct result of the pandemic are given the opportunity to survive.
The Bill is making its way through Parliament and may require secondary legislation before measures come into force. Visit Parliament pages for latest progress.
Measures
The Bill will:
introduce a new 20-day moratorium to give companies breathing space from their creditors while they seek a rescue
prohibit termination clauses that engage on insolvency so that suppliers cannot stop supplies while a company is going through a rescue process
introduce a new restructuring plan that binds creditors to it
temporarily remove the threat of personal liability for wrongful trading for directors who try to keep their companies afloat through the emergency
temporarily prohibit creditors from filing statutory demands and winding up petitions for coronavirus related debts
temporarily ease burdens on businesses by enabling them to hold closed Annual General Meetings (AGMs), conduct business and communicate with members electronically, and by extending filing deadlines
allow for the temporary measures to be retrospective.
Latest updates and details on each measure are available – visit Government factsheets.
What you can do now
If you already know that you will not be able to meet your accounts filing deadline due to issues related to COVID-19 you will be granted an extension. To be eligible for an extension, you must apply for 3-month extension in filings.
For all other filings, your deadlines stay the same for now.
We'll keep you informed of progress – subscribe to our newsletter.
Unsure of what this means to you?
If you're concerned about how you will manage over the next few months, we would be happy to have a conversation (at no charge to you) and provide our thoughts on options available to you. Contact us.