Debt management bosses banned after transferring money from their own companies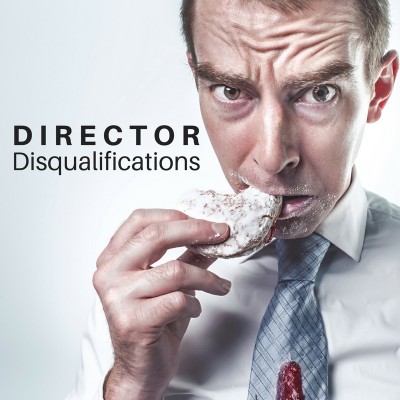 Andrew Brooke (45) and Gary Gregson (38) have been disqualified after transferring more than £0.5 million from their own debt management companies.
Both bosses have been disqualified for a combined total of 23 years, 13 and 10 years respectively. They are now prevented from acting, directly or indirectly, as directors of companies.
Gary Gregson was the main director of Gregson and Brooke Financial Services Ltd ("GBFS") and One Tick Ltd ("OT"). Both companies provided debt management services to people with financial problems. The companies also operated through several different trading names, including Expert Money Solutions.
Together GBFS and OT received payments from customers into debt payment plans and offered a 'credit resolve' product, which attempted to challenge the enforceability of credit agreements signed by their clients, as well as reclaiming PPI payments.
Although this was a legitimate service, GBFS and OT paid minimal contributions to the credit providers from their clients' debt payment plans, while keeping a significant portion of their clients' money to go towards 'service fees'.
Some customers complained to the Financial Ombudsman that their debts had increased, despite having paid money into their debt payment plans.
The Financial Conduct Authority (FCA), the financial services regulator, visited the offices of GBFS and OT in July 2014 and as a result the firm agreed to stop accepting new customers.
The FCA also warned Gary Gregson that the companies could be closed down after they were unable to provide adequate records of how much money was being held on behalf of their clients.
Gary Gregson agreed not to withdraw fees, other than to pay staff, but then proceeded to transfer £210,006 from GBFS and OT to himself and third parties he was connected to, before resigning his directorships.
The firms then came under the stewardship of Andrew Brooke, who was reappointed as a director of the companies on 20 August 2014. The FCA continued to have concerns and issued Supervisory Notices to GBFS and OT on 29 August 2014.
But Andrew Brooke then proceeded to transfer a total of £442,000 to another company he was a director of before both GBFS and OT entered into administration in October 2014.
Following the collapse of the companies, the Insolvency Service investigated due to concerns identified by the firms' administrators.
Gary Gregson was disqualified by the court for 10 years (commencing on 7 March 2018) for a lack of commercial probity and failure to ensure the debt management companies, including another failed company, Gregson and Brooke Ltd (GAB), adhered to guidance issued by the regulator.
Andrew Brooke was disqualified at an earlier hearing for 13 years (beginning on 7 July 2017) having also acted with a lack of commercial probity and failure to ensure GAB adhered to the regulator's guidance.
At the same time that Andrew Brooke was disqualified, his wife Shalles Fee Onido (also known as Shalles Brooke) and Nova Espoltero were disqualified for four years each having allowed Andrew Brooke to authorise £442,000 worth of transfers from GBFS and OT.
Robert Clarke, Head of Insolvent Investigations North for the Insolvency Service, said:
"The real victims here are Brooke and Gregson's clients who sought genuine assistance to help manage their debts but many received little or no benefit at all from instructing the companies to act on their behalf.
Brooke and Gregson clearly put their own interests ahead of their clients. The vast amount of money they transferred out of their companies and their timing as the net was closing in from the FCA showed a cynical disregard for the needs of their customers. I would also like to thank the FCA, whose cooperation was crucial in securing these disqualifications."
Jonathan Davidson, Director of Supervision – retail and authorisations at the FCA said:
"These individuals were more interested in lining their own pockets than helping potentially vulnerable people get out of debt. This case shows what can be achieved when we work with partners, like the Insolvency Service, to ensure people face the consequences of their actions.
We are pleased that as result of our partnership it will be years before they have any involvement in the business community again as directors."