Directors' Duties – what you need to know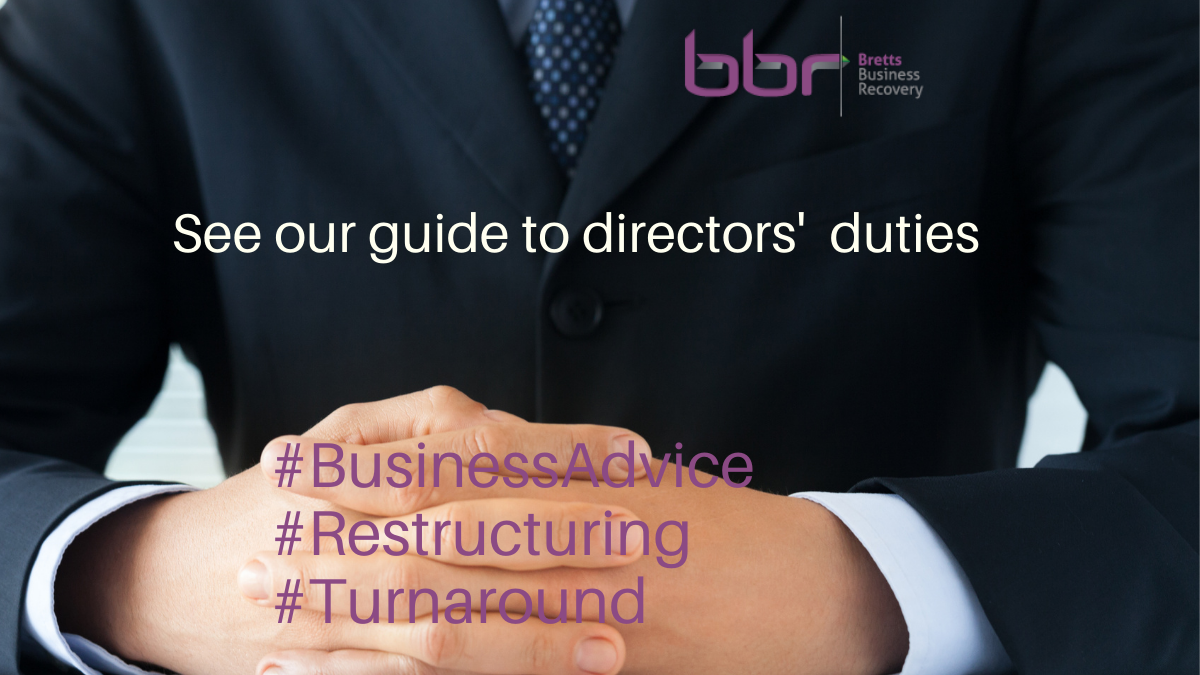 Becoming a company director gives you a position of authority over the management of your business as well as responsibility for its performance. It is imperative that you understand your duties and responsibilities; general duties as detailed in the Companies Act 2006 as well as specific duties included in your company's Articles of Association.
The 7 statutory duties for directors are:
Your company's constitution
The first of your duties as a director is that you must act within your powers under the company's constitution. The most important part of the company's constitution are the Articles of Association. These are an important set of rules for your company and for your board. When you registered the company, you may have used the model articles available for private or public companies. Alternatively, you may have created your own tailored articles, normally with the help of a legal advisor.
As a director, it's important to be familiar with the Articles of Association as they may constrain your decision-making powers in certain ways. If you exceed your powers, then related decisions could be reversed and you might even have to compensate the company for any resulting financial losses.
Promoting the success of the company
The second major duty of a company director is to promote the success of the company. This is probably the most well-known of the 7 duties and it may seem like an obvious task. The duty states  that a director must act in a way that they consider promotes the success of the company for the benefit of its members (shareholders) as a whole. When making key decisions, directors must also consider the likely consequences for various stakeholders, including employees, suppliers, customers, shareholders (including minority shareholders) and communities. They should also consider the impact on the environment, the reputation of the company and company success in the longer term. From the beginning of 2019, a new reporting requirement means that larger companies (with more than 250 employees) will have to explain how they have fulfilled this duty in their annual report.
Independent judgement
The third major duty requires directors to exercise independent judgement. Directors are meant to develop their own informed view on the company's activities. It could be that a director delegates certain matters to others with specialist expertise, but the director must exercise independent judgement in deciding to delegate and  whether or not to follow that advice. A director needs to form their own view, and this may require some effort – especially if they are not already familiar with key aspects of the company's activities.
Exercise reasonable care, skill and diligence
There was a time when directors could be appointed purely for their name or reputation, without the expectation that they would actually do any work as a board member. Those days are now over due to the duty for directors to exercise reasonable skill, care and diligence in their role. The benchmark is that of a reasonably diligent person with the general knowledge, skill and experience that could reasonably be expected from a person carrying out the director's functions.
Conflicts of interest
Directors must avoid conflicts of interest and avoid situations where there is a direct or indirect interest of theirs that conflicts with the interests of the company.
Not accepting benefits or gifts
A director must not accept any benefit (e.g. a bribe) from a third party. Gifts or benefits from third parties are seen as  a potential threat to a director's objectivity.
Declare interests
Most importantly, directors have a statutory duty to disclose any direct or indirect interest in proposed or existing transactions or arrangements with the company. This prohibits the exploitation of the position of a director for personal benefit.   Examples of conflicts of interest include situations where the director has relationships of a business or personal nature with persons or entities that are affected by the company's activities.
It's also important to note that a director must document their adherence to these 7 statutory duties by means of record keeping, to include:
Accounting records
Directors are responsible for ensuring up to date accounting records for the business are kept, usually with professional advice from an accountant.
Minutes of board meetings
Minutes of each board meeting must be kept  and by law, these minutes must be kept for 10 years.
Companies house records
Directors are also responsible for ensuring that the company's details are up to date at Companies House, including
the confirmation statement;
the annual accounts;
any change in your company's officers or their personal details;
a change to your company's registered office;
allotment of shares;
registration of charges (mortgage);
any change in your company's people with significant control (PSC) details.
In addition to those listed above, directors have other duties that are not set out in legislation, also known as non-statutory duties,  which are also important.  This includes things like not misusing the company's property and applying confidentiality about the affairs of the company.
It's important to note that certain duties will continue even if you have resigned as a director- including avoiding conflicts of interest and not accepting gifts or benefits from 3rd parties. A director's duties continue when a company enters into an insolvency process. Resigning as a director shortly before or during an insolvency process does not relieve you from the duties and responsibilities noted outlined above.
For more information on directors duties and FAQs, see here: https://www.brettsbr.co.uk/how-we-can-help/advice-for-directors/
Or contact us for advice using the form below: