How to spot signs of financial distress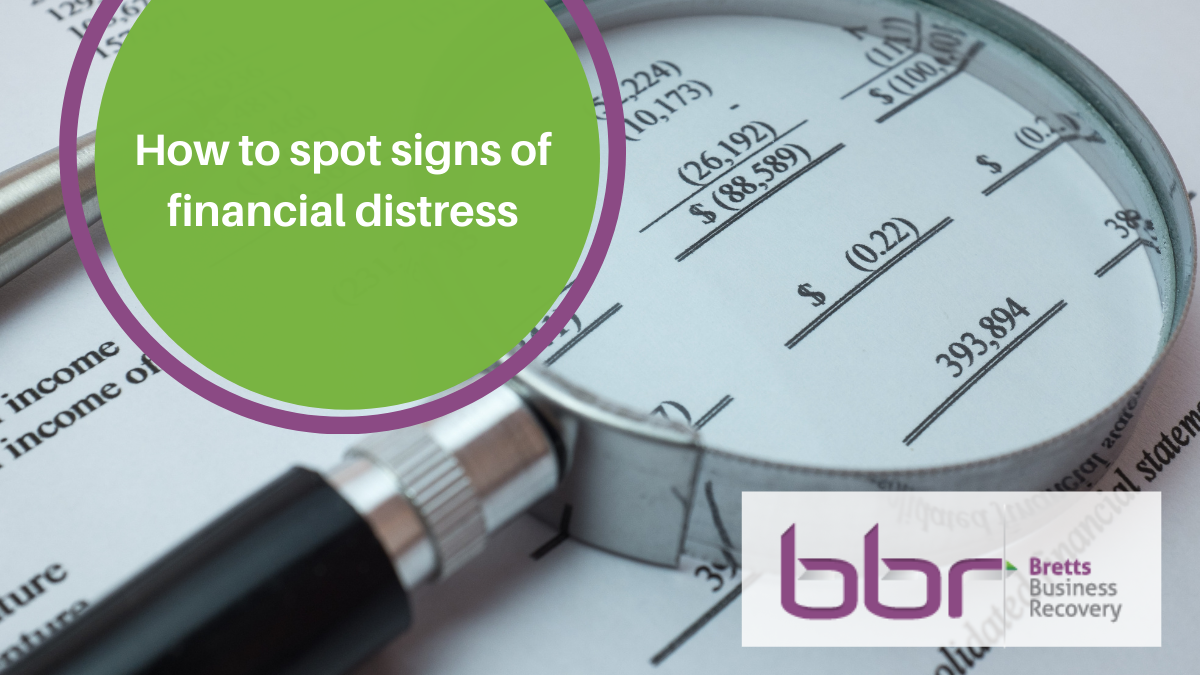 As R3 launch their Directors' guide to getting #Backtobusiness, we've also been thinking about the importance of reviewing your business and knowing when to seek professional advice.
Having worked with financially distressed businesses for many years, some of the most common barriers to seeking help is a failure to recognise warning signs in your business, coupled with a reluctance to "give-up" on or fail when it comes to your company. It's likely that as a director you feel a huge weight of personal responsibility towards creditors, shareholders, employees and your family.
If you are unable to meet your financial obligations, even if you view this as a short-term issue, it could be a sign that your company is in financial distress – so what are the signs to look for?
Extending creditor payments – if your company is having to lengthen credit terms in order to pay invoices due this could be a sign of more serious cashflow issues. To read more on how to effectively manage your cashflow, including how to renegotiate payment terms, see our guide here
Inability to meet tax debts and repayment of other business loans. If your company is struggling to meet regular payments to HMRC or cannot pay back government support loans such as Bounce Back Loans (BBLs) this is cause for concern and needs to addressed to avoid additional penalties. For our advice on what to do if you can't pay back BBLs, see here  
Surplus Stock – if your company is holding increasing levels of stock, this can be an early indication that sales and therefore profits are dwindling. If you need to review your business model and rethink your strategy, have a look at some of our business survival tips here.
Lack of remuneration for Shareholders – if your company has a lack of distributable reserves to be used as remuneration for dividend payments, this is a clear sign that finances are in trouble – you'll need to assess whether this is a short-term failing /if your business is still viable. For more information on what you need to consider when paying dividends from your business, see here
This information can be found in company accounts as well as management information which should be assessed with your overall business plan in mind.
Spotting the signs of financial distress at an early stage can prevent financial problems from becoming unmanageable and in some instances you may be able to overcome them and continue trading successfully. Early intervention almost always means  that more options will be available to resolve your company's financial situation. Members of the insolvency and restructuring profession can help you to do just that. Most reputable accredited Insolvency Practitioners will offer a free initial consultation or business review.
Bretts Business Recovery specialists are accredited members of ICAEW and members of R3 Association of Insolvency Practitioners. Our specialist team can offer you a FREE initial review in complete confidence.