Isobel is celebrating 25 years in the Insolvency Industry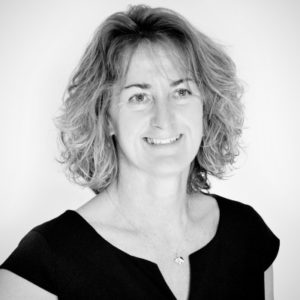 Isobel is celebrating 25 years in the Insolvency Industry. Isobel started her career in insolvency in 1991 at Keith Stout & Associates ("KSA"), Chartered Accountants, IFAs and Insolvency Practitioners in Romford, Essex. Here she took on the duties of typing and admin. Discovering a natural aptitude for the type of work encountered by an Insolvency Practitioner, Isobel went back to school at the age of 23 and after 3 years of evening classes Isobel gained her AAT qualifications.
At this point she decided to stick with Insolvency rather than general accounting. A further year studying resulted in her CPI qualifications and a further 3 years to obtain the JIEB qualification to fully qualify as an insolvency practitioner.  She eventually qualified as an Insolvency Practitioner in 2003.
At this point KSA had just opened an office in Gravesend and Isobel was given the opportunity to take over the management of that office and 2 staff.
Eventually in 2009 Isobel was offered partnership and KSA Business Recovery LLP was born with a partnership of 3. The Senior Partner retired in 2010 which left Isobel and the remaining partner Debbie.  KSA ultimately demerged in 2012.
So at the end of 2012 came the birth of Bretts Business Recovery Ltd.  Now with a team of 9 in our 4th year of trading.
Isobel reflects on some of the changes the Insolvency Sector has seen over recent years
"There have been so many changes in the insolvency industry it has been a challenge to keep up with it all.   Many (but not all!) of the changes have been for the good in so much that we are more regulated (weeding out the less scrupulous amongst us) and very recent legislative changes ensure that we are more transparent with the fees that we charge.  Whilst this is great in providing more meaningful information to creditors and other stakeholders, it ultimately incurs further costs, which impacts on the fees charged, which in turn diminishes the return to creditors.  It's always a tough one to balance but ultimately it has to be about providing value for money and doing our best to provide the best possible return to creditors.
There is never a dull day in the office. Every client is different, yet mostly with the same problems, and I enjoy helping those that find themselves in a difficult place, albeit there are the less lawful ones that are dealt with accordingly!
With the UK's recent vote to leave the EU I anticipate that many businesses shall experience some tough times and that our industry may be in for a busy time. I really want to get the message across that any business experiencing any financial difficulties should seek expert advice at the earliest opportunity as failure to do shall only cause to minimise the options available to them"