Pre-schools and their uncertain future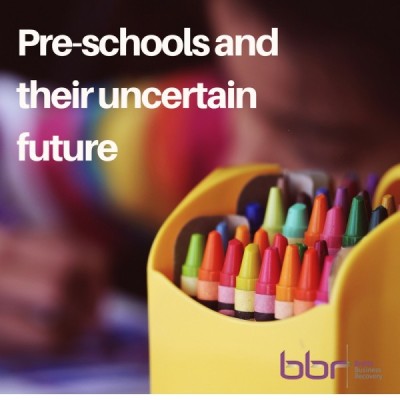 Free school places.
Pre-schools are bracing themselves for the government's plans to increase free childcare places from 15hrs per week to 30hrs a week. While this seems like a great initiative to help parents back into work, are they creating an unsustainable funding gap for nurseries?
The increase in free child places is being implemented in chosen pilot areas from this autumn with a view of being rolled out early in 2017.
At present the government funds free places at £3.80 per hour for 15 hours per child. Typical pre-school costs are £5.00 per hour. At present pre-schools are able to make up the short fall through the non-funded hours. Move forward to the government providing 30 hours of free places and preschools have nothing to fund the gap. What's more they are being stopped from asking for top-up fees.
Auto Enrolment
In addition to this proposal Pre-schools and nurseries are having to make preparations for auto-enrolment pensions. Wage costs are going to rise by 1% in the first year, 2% in the second and 3% the year after without even taking into account ordinary wage rises. Pre-Schools are also having to contend with long-term uncertainty, as the government has failed to confirm contribution rates past the first three years of roll-out.
Living Wage
The Childcare Industry, already squeezed, has always traditionally been a low wage sector so the introduction of the living wage will have a severe impact. As will many other industry sectors, childcare businesses may look to employ younger less experienced staff to avoid the 25 years living wage staff threshold.
Overall the impact of these changes, although made with good intentions, will quite possibly lead to an overall reduction in the amount of early years care available, parents will have less choice and places will become more difficult to come by. Childcare providers will not have the funding to provide the quality of care and education to give our children the good start they deserve.
Louisa Holden, Owner/Manager of Shoreham Pre-School commented "I am the manager/owner of a successful community pre-school in the heart of a thriving town.
We have been rated 'outstanding' by Ofsted since 2010 and have a waiting list for children to start with us running to 2019. We are always full with no empty places and so should be sitting with a healthy bank balance to reinvest in staff training, equipment, new toys etc.
I am barely making ends meet.

There has been no increase in free entitlement funding from West Sussex County Council since 2008. A government initiative meaning that all 3 and 4 year olds receive 'free' sessions at my preschool for up to 15 hours a week term time. I fully believe in providing excellent education for these children but my costs rise year on year and the funding doesn't and I'm not allowed to charge any extra to help with my rising costs.

The government intends to increase this 'free' entitlement to 30 hours a week from September 2017. There is a consultation being undertaken at the moment to review the funding rate but it is unlikely to meet my costs. I have to adhere to minimum wage requirements and sign up to the government pension scheme for all 8 of my staff. I have no idea how I will pay for this.

So although the children receive 'free' preschool sessions, it's not 'free' to me and my business as year on year we are making a loss.

How long I can keep this up depends on whether the government actually listens to childcare providers and whether any funding increase actually makes it through to me via the county council. The government want a champagne service with only lemonade funding."