Retail vs online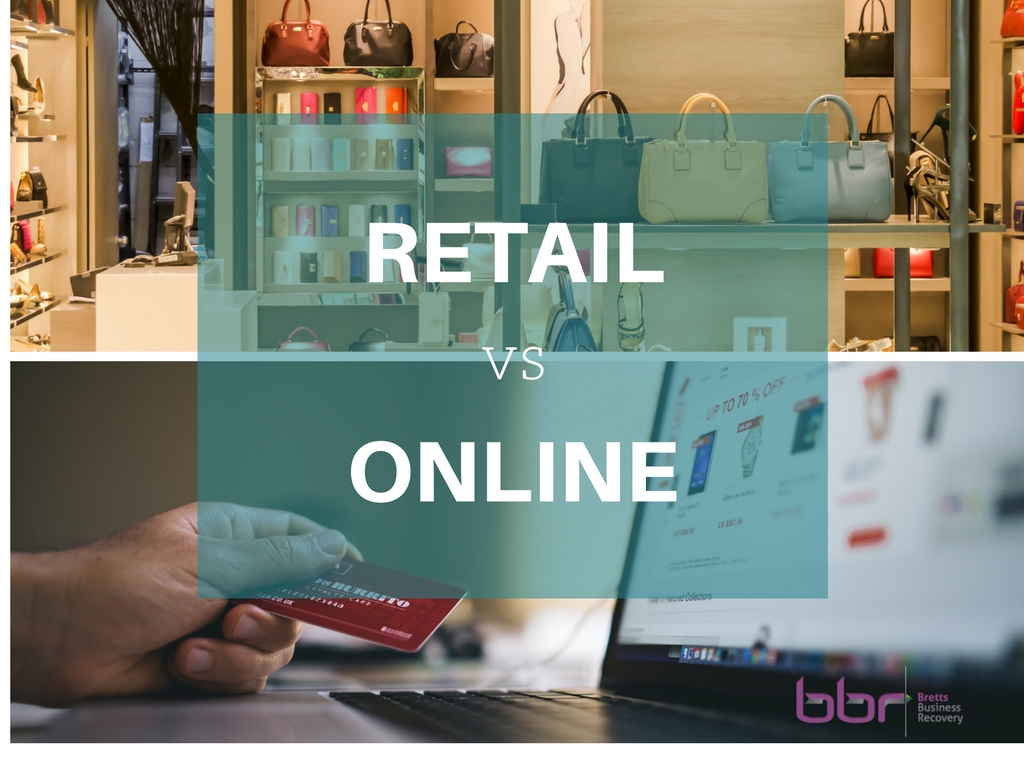 Retail insolvencies have filled the business news over recent years as a steady stream of household names folded. Online competition, together with an uncertain economy, has been cited as the main causes. So with the growth of online shopping continuing to rise, and figures such as online spending rising by 11% to £114bn in 2015, and by 12% to £24bn over the Christmas period commonly reported, creating an online offering could be seen as the answer to struggling bricks and mortar retail companies.
One of the latest causalities to re-emerge with an online offering is BHS but is the grass greener in the virtual world of on-line trading?
The well-loved Woolworth brand moved online after the demise of its high-street presence. Arguably one of the most trusted brands of the UK, with loyal customers but the customers failed to follow into the online world. Could the same fate befall BHS?
The strictly online success stories either offer incredible choice and convenience, think Amazon, or they provide specialist niche products or really unique and quirky brands.
Those middle of the road companies that actually thrive are the real 'Bricks and Clicks' companies. Those companies which are truly multi-channel. Debenhams and House of Fraser were quick to embrace the digital age and while they suffer the same pressures as other high street brands their online shops help bolster sales.
The launch of the BHS website probably gives them their best shot at a trading future. An ecommerce platform with a reduced product offering, concentrating on home furnishings. Food and clothing have been stripped out completely. The new clean and uncluttered website has gone back to its roots and been launched with new branding. Now known as The British Home Store, the website has been created with design and style in mind. Is this enough to attract a younger stylish following?- only time will tell but as far as their existing traditional and possibly aging customer base, I'm not sure they are ready to move strictly online.
Heading into the Christmas shopping season we wait to hear the latest online retail figures, as more and more of us shop from our armchairs, so maybe BHS are doing the right thing. We hope so.