Solicitor suspended following director disqualification after opting to pay off the bank instead of £605,000 owed to HMRC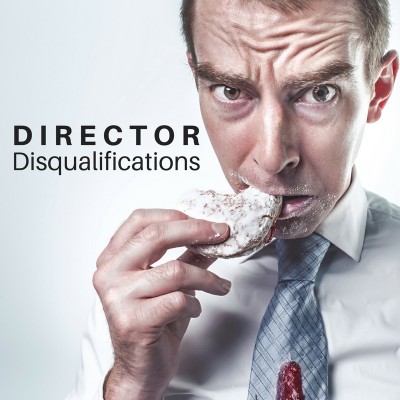 John Barrie Wilson, a solicitor has been suspended indefinitely after breaching conduct rules by preferring his bank as a creditor over HMRC (Her Majesty's Revenue & Customs), leaving the Exchequer a shortfall of hundreds of thousands of pounds. This shortfall had already led to John Wilson being disqualified as a director.
In the case of the director disqualification, His Honour Roger Kaye said Mr Wilson's conduct showed "incompetence in a marked degree".
The judge noted that in correspondence with HMRC, Mr Wilson had acknowledged that he was grateful for their forbearance since they had effectively become his bankers in place of NatWest.
The Solicitors Disciplinary Trust (SDT) it said it could not be sure that preferring NatWest Bank Plc – to which Mr Wilson had given a personal guarantee – over the HMRC amounted to him failing to act with integrity. However they concluded that the disqualification would harm the trust the public placed in a solicitor, the tribunal asked: "How could that solicitor be trusted to advise them if he could not run his own business?"
But the Solicitors Disciplinary Tribunal (SDT) did however reason that "He could have been firefighting and trying to keep his firm afloat," Which led to their statement that they could not be sure that Mr Wilson had failed to act with integrity but together with the directors disqualification and other historic actions & charges had led to the decision to suspend him.
The solicitor was born in 1961 and was admitted in 1986. At the time he was a partner in Wilsons Solicitors, which had offices in Leeds and Pudsey. He also controlled LawYours, a company set up at the same time as Wilsons to provide services such as hiring staff, paying wages, and providing office equipment.
Mr Wilson gave NatWest a personal guarantee of £350,000. The firm and LawYours were funded by overdraft and loan facilities from the bank, initially with an overdraft limit of £500,000 and £300,000 to form working capital, plus a loan of £133,000.
When, in October 2008, NatWest announced it would withdraw the current borrowing facilities after the business ran into difficulties, Mr Wilson prioritised paying off the debt. By April 2010, all liabilities had been paid off.
Meanwhile, PAYE tax and National Insurance contributions due to HMRC had accumulated, so that when LawYours was wound up in June 2010 the company owed £605,000 in unpaid PAYE, National Insurance and VAT.
The other four charges against him the tribunal found proven including: that, by preferring the bank, he had behaved in a way likely to diminish public trust in him or the legal profession; that, in October 2013, the High Court disqualified him from being a company director for seven years; that he took the £800 compensation that the Legal Ombudsman had ordered him to pay clients from money those same clients held in his client account; and that he held non-client money – received for charity dinners – in client account.
The tribunal found that Mr Wilson's motivation appeared to be "to keep the firm afloat". Aggravating factors were that "the misconduct… was deliberate, calculated and repeated and took place over a period of time."
Paying the compensation from the clients' own money had a "significant" impact on them, given that he had acted for them in a claim against their previous solicitors.
Mr Wilson had also been fined £25,000 in a separate disciplinary matter in 2010, "more or less" the same time at which the events around the loan and ombudsman payment had taken place.
Overall, Mr Wilson's misconduct was of a seriousness "at the higher end of the range of matters that come before the tribunal".
While striking off was a possible outcome, the tribunal commented that Mr Wilson could "respond to retraining so that he was no longer a material risk of harm to the public or to the reputation of the legal profession".
In addition to the suspension Mr Wilson was ordered to pay £28,000 costs.
Isobel Brett, Director at Bretts Business Recovery commented "HMRC in recent times have shown increased intolerance to other creditors being paid preferentially. The dim light that these matters are viewed in can have a knock on effect. In the case of Mr Wilson, while his Solicitors' Disciplinary Tribunal thought that Mr Wilson was acting with good intentions to keep the business a float, the fact that he had been disqualified as a director took precedence in their decision to suspend him".