The Only Way is Essex for continued expansion programme for BBR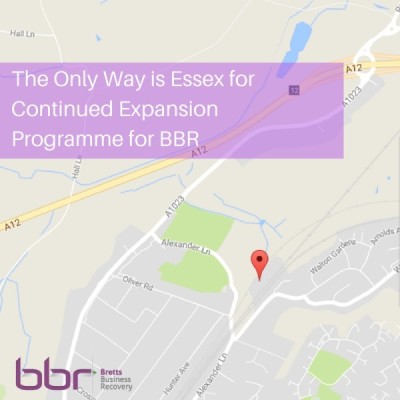 Having recently incorporated the business of Saud & Co, insolvency practitioners in Bexleyheath, Bretts are continuing their expansion efforts.
Bretts Business Recovery is delighted to announce they will be opening a new office in Essex. Officially launching on the 1st October 2017 the office will be headed by Isobel Brett, Managing Director and Richard Barrett, new recruit. Richard joins the firm following many years in the sector and a background generated in the 'Big 4'.
While Bretts have always had a presence in Essex the new office in Shenfield will help Bretts Business Recovery provide a more efficient service to their clients in the area.
Richard's presence will further strengthen the firm's position as an experienced Insolvency and business recovery specialist within the region, providing personalised service to their clients. The smaller nature of the firm allows Bretts Business Recovery to be more flexible and quicker to react, something that is often lacking in the larger firms.
Richard Barrett said " I am excited to be joining the team at Bretts, their forward thinking and empathic attitude towards clients has helped them establish themselves as the 'go to' resource for business turnaround in Kent. I am looking forward to helping them extend their excellent service provision into Essex and beyond"