Time to call it a day? An IVA could be the solution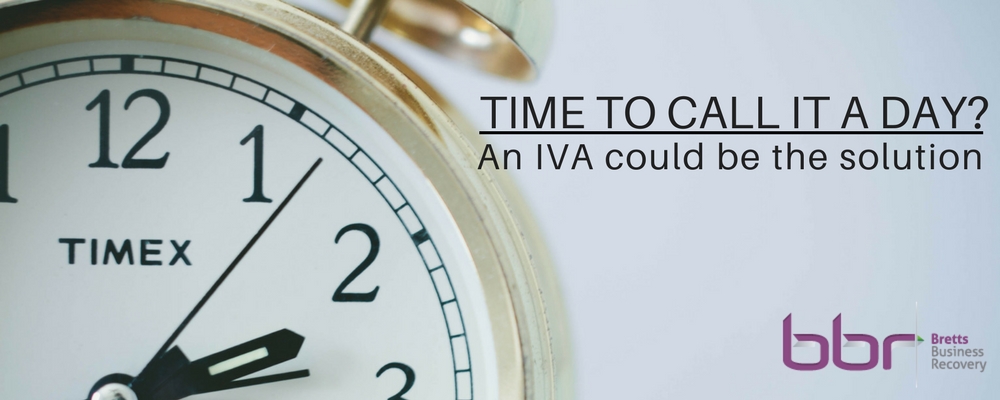 Circumstances change and can unfortunately lead to financial difficulties. In some cases, particularly for sole traders when it looks like there is no way out, an Individual Voluntary Arrangement (IVA) may be a suitable alternative to bankruptcy.
An IVA is a legally binding agreement between a debtor and his/her creditors whereby the debtor repays all or part of their debt over a fixed period of time.
A debtor may make either a one off or regular payments for the benefit of their creditors.  An IVA based upon regular contributions may last for up to five years. There are many advantages to the IVA over bankruptcy.
In some cases it can allow the individual to continue to trade, although if they do not comply with the terms of the IVA they could still be made bankrupt.
Read our simple comparison guide IVA vs Bankruptcy.
This Case study shows how an IVA has been successfully applied when a director got into financial difficulties following an arson attack on an adjacent building. The fire left the company in trouble that it was unable to recover from without the help of an IVA.
These arrangements are not just available for sole traders. There are other voluntary arrangements for companies (CVA) and partnerships (PVA) our  Voluntary Arrangements guide can tell you more.
Isobel Brett, Director at Bretts Business Recovery says 'If you are experiencing financial difficulties, the key is to act quickly, don't put your head in the sand and hope things will get better. By getting advice early on you can stop the problems escalating and invariably there is a best fit solution'.
If you or your company would like some advice please do get in touch 0808 168 7540