Two out of the three ain't bad!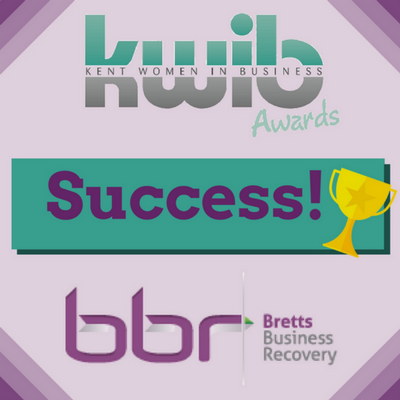 A few weeks ago we were delighted to report that Bretts Business Recovery was shortlisted for three categories in this year's KWIB Awards (Kent Women in Business Awards). Isobel Brett, Director along with Bretts Business Recovery were  finalists in the following categories;
Finance Award
Business Women of the Year ( Over 3 years)
Company Director
During a black tie awards ceremony which took place at The Great Danes Hotel, Maidstone, on Friday 3rd March 2017, we were excited to have been chosen as the Runner –up in the Women in Finance Award and winner of the Company Director Award.
Well done Isobel, we are very proud of you. Great to see your hard work has been recognised along with all these other talented business women in Kent.