What happens to my property if I'm made bankrupt?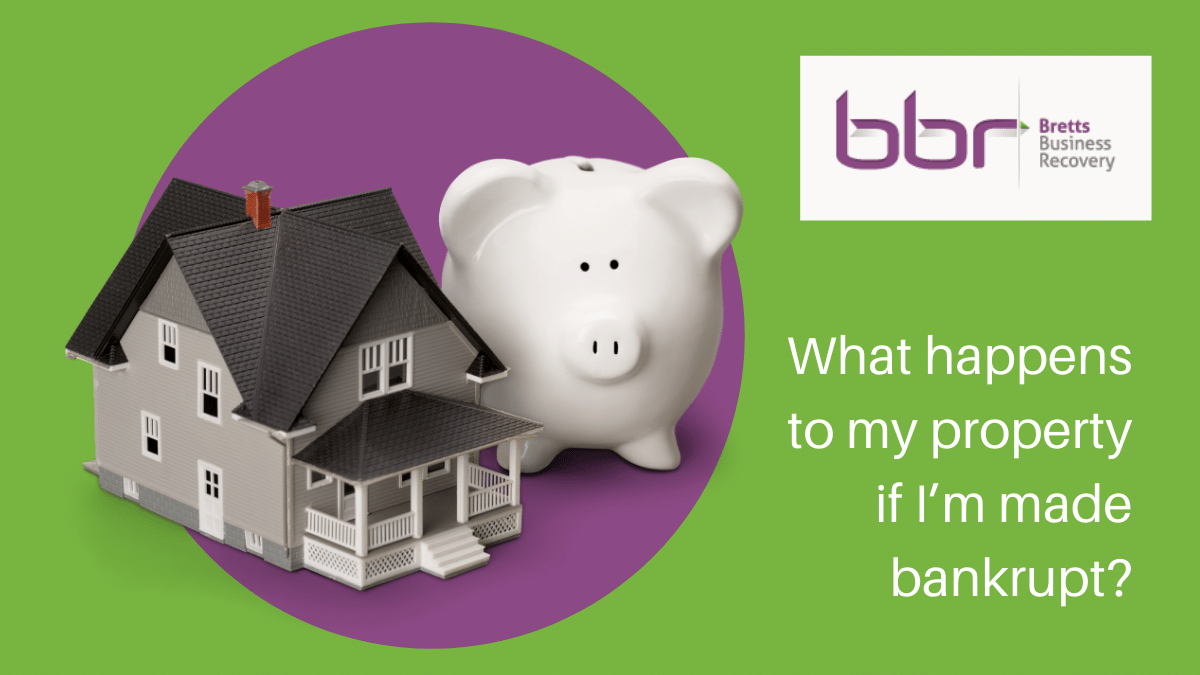 Bankruptcy is not a debt solution to go into lightly, but it doesn't always mean losing your home.
In bankruptcy, your assets including your home, your car and other items that you own may be sold and the proceeds used to pay off your creditors (the people you owe money to).
Bankruptcy is a daunting process and one that many of us try to avoid, but it can sometimes work to the debtor's benefit and help them to live a debt-free existence. We've outlined the full effects of bankruptcy in our article (Bankruptcy as a solution to debt problems).
Understandably, one of the biggest fears and a downside to bankruptcy as a solution, is the threat of losing your home.
Clearly, all options need to be exhausted before taking a step that means you have to part with assets – however, for many, the benefits of clearing persistent debt and its associated worries may actually outbalance the reality of losing personal possessions.
What happens to my assets?
The official receiver or bankruptcy trustee may want to sell your home to help pay your bankruptcy debts. This applies whether your home is freehold or leasehold, and whether you own it solely or jointly with another person.
You may keep items related to your job (tools of trade), household items and pensions.
We've summarised below information provided by the debt charity, Step Change – visit the website for more information. https://www.stepchange.org/debt-info/bankruptcy-and-my-home.aspx
What if I rent from a private landlord?
If you rent your home, it's unlikely you'll lose it by going bankrupt. You'll usually be able to stay in your home after bankruptcy if your rent payments are up to date.
If you have rent arrears, this debt will be included in your bankruptcy. Your landlord can't take any court action to get this money back from you, but they can still evict you.
You may be able to avoid eviction by continuing to pay the rent arrears after your bankruptcy.
What if I own a property with a mortgage?
If you have equity in your home, you could consider re-mortgaging or sell it to pay off your debts to avoid bankruptcy.
If you are bankrupt, and live in a mortgaged property with some equity, the official receiver will normally sell it. Some money from the sale will be used to pay the official receiver's costs and some will be shared out among your creditors.
If you own your home in your sole name, the official receiver will want 100% of the equity. If you own your home jointly, they'll only want your share of the equity.
Depending on how much equity is available, the official receiver may either:
Sell your home, or
Put a charging order on your home so they get the equity paid to them if you sell your home later. (see below for more details)
Can I prevent the sale of my home?
You may be able to prevent or delay your home from being sold, if:
you have family or dependants living in your home – you may be able to delay a sale for a year and continue to live in the home during that time.
someone (your spouse, relative or friend) will buy your share (known as your beneficial interest – the amount left after mortgages and loans). It is a bankruptcy offence to sign over your share of your home to someone else to avoid it being sold. If you want to sell your share, you need to do it at market value.
if the trustee cannot, for the time being, sell your home, they may obtain a charging order for a defined sum over your legal interest to be realised at a later date.
your home hasn't been dealt with by the trustee within three years. If, after 3 years, your trustee has not realised your beneficial interest or taken a charge over your share in the property, or you have not come to any arrangement with the trustee about your interest, it will automatically revest in you.
Can I be made homeless?
If you risk being made homeless because of bankruptcy, the Citizens Advice Bureau recommends that you contact your local authority as soon as possible. They will consider your circumstances to see if you're eligible for support in re-housing.
If you've sold your home to avoid going bankrupt, the local authority will see this as a personal choice to make yourself homeless and may not help you with alternative housing, but they may be able to give you specialist housing advice.
For more information, visit the Citizens Advice website: https://www.citizensadvice.org.uk/debt-and-money/debt-solutions/bankruptcy-2/is-bankruptcy-right-for-you/will-you-lose-your-home-bankruptcy/
I'm struggling with persistent debt – who can help?
Bankruptcy is a big decision. You will be required to give up your possessions and possibly, the share of your home. But it's not the only answer – there may be other ways to manage your debt problems.
The people you owe money to may be open to negotiating payment terms – often they would rather collect their money at some point in the future than lose your custom or any hope of payment.
An insolvency practitioner can give you specialist advice on which debt solutions might be best for you. We can also advise on the best specialist services that may be able to help.
Take advice early – we offer a free initial consultation – contact us to find out how we can help you.
Where can I get advice on my finances?
Don't suffer in silence – there are many options open to you and the earlier you talk to someone the better. We offer a free initial consultation – contact us to find out how we can help you.
Complete the form below or call us on freephone 0808 168 7540 to make an appointment.
Other sources of help and advice include: