How to Future Proof Your Business – Seminar 2- Securing the framework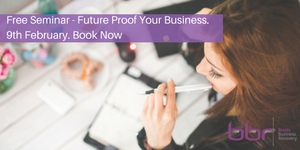 Thanks to all those that attended the 1st of our seminars. Our 2nd seminar will be held on 9th February and cover topics such as contracts, terms & conditions of business and regulation
If you know of any young companies that might benefit from some additional advice please forward them details of our latest free seminar.
Free Seminar for Start-Ups and New Businesses
Bretts Business Recovery, Barnes Roffe and Hatten Wyatt have teamed up to bring you a series of business seminars designed to help start-ups and young companies 'Future-Proof' their businesses and how to best protect your personal position. How you structure your business in the early years can make or break your company in the long term so the 2nd in our seminar series concentrates on securing your business framework.
The next in our series is at 7.30 – 9.00am  on Thursday 9th February at the Barnes Roffe offices in Dartford.
Seminar 2 – How to Future proof your business – Securing the framework? Covering an in depth look at:
Contracts
Terms and conditions of business
Regulation
So if you would like to join us for a light breakfast and hear how you can give your company the best start please book here. Places are limited so please book early to avoid disappointment.